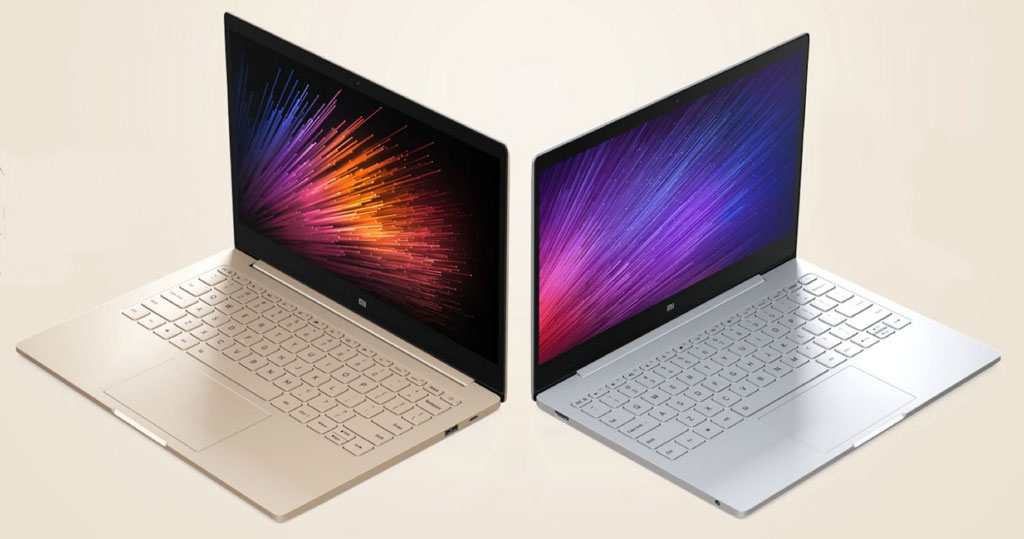 THE NOVELTY FOR WHICH EVERYONE WAS WAITING
Lightweight, innovative, high-performance laptop with a Full HD display.
What would you prefer — the compactness or the performance?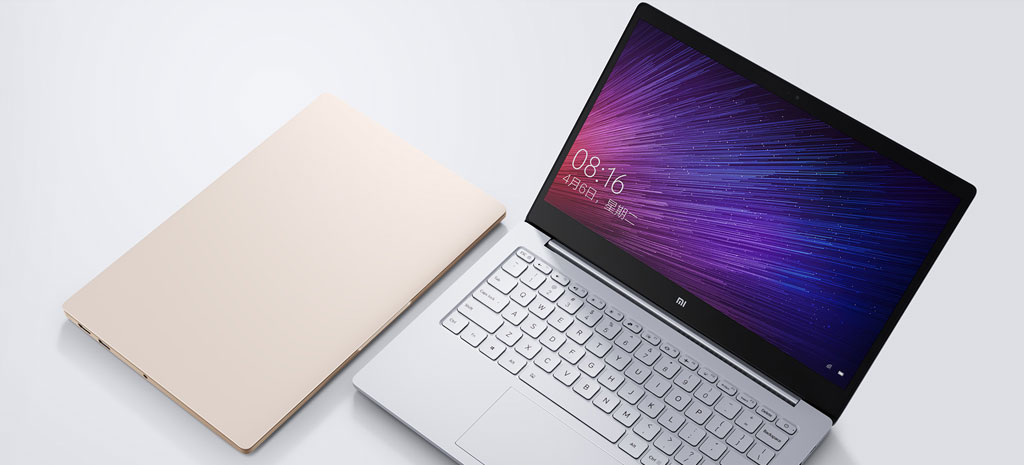 If you focus on performance, will you find an ultra-lightweight and elegant notebook with a full-size keyboard and a 13.3″ display?
And if choosing among compact, it turns out that finding a powerful and fast CPU of the 6th generation and a discrete video card in such a device is not so easy.
WELL ! With the launch of Xiaomi Mi Notebook Air, Xiaomi has brought to light a perfect solution to all the unanswered questions, which a buyer asks himself while buying a compact & powerful laptop.Xiaomi mobiles already getting amazing response in various markets, now they are coming with laptops filled with power of
MacBook
, sleekness of
Dell XPS
& compact like
HP spectre 13
.
Xiaomi Mi Notebook Air is a gorgeous Chinese doll filled with strength and style.this latest laptop from Xiaomi might surprise you with some rare features in this category of laptops.This cutie is like a magnet, one should be aware of strangers bothering you about it while using in public place.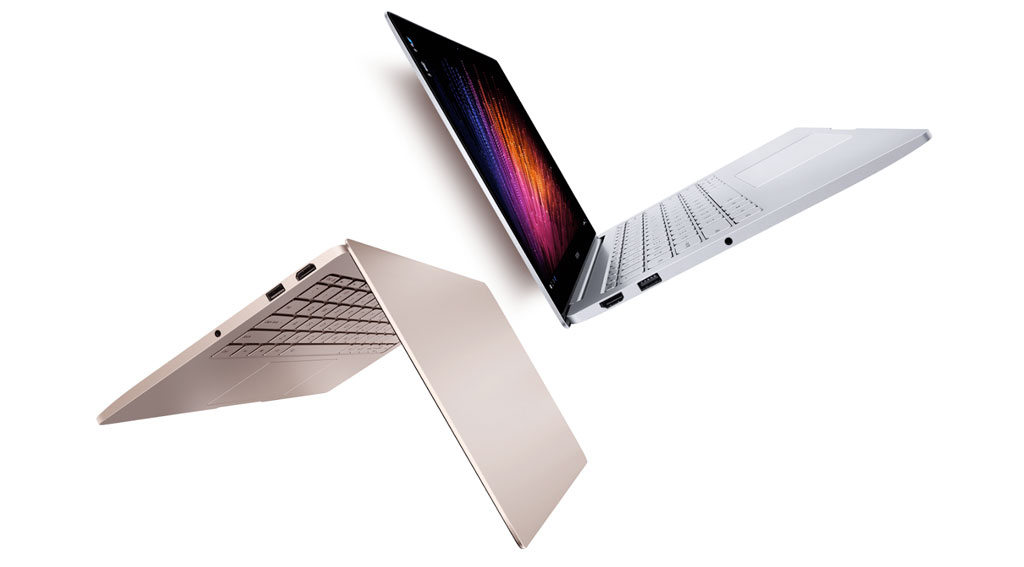 THIN, LIGHTWEIGHT LAPTOP WITH DISCRETE GRAPHICS CARD
Slim all-metal body
Full HD screen
Ultra-narrow borders
Long battery life — 9.5 hours
6-generation Intel Core i5 processor
NVIDIA 940MX graphics card
1GB GDDR5
8 GB DDR4 RAM
256GB SSD PCIe
Price ~ 889 $
METAL HOUSING, AND METAL CONCISE DESIGN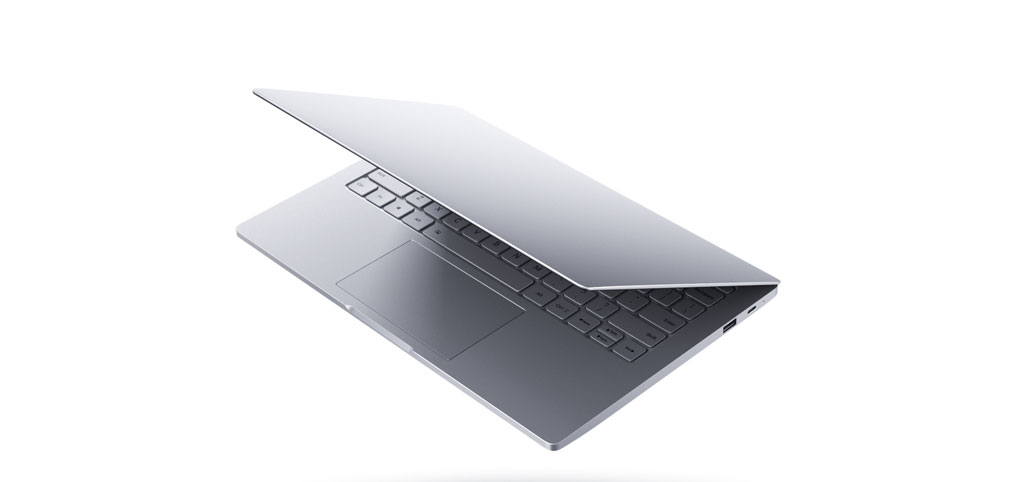 Thanks to the fully adjustable components the motherboard has become more sophisticated, the special technology of display parts joining allowed to make the screen thinner. Through the use of high-density battery the device consumes minimal power, moreover, such a battery takes up very little space. Implementation of these innovations has allowed Xiaomi to create a line of portable laptops that combine high performance and compact size. It fits in almost any bag or backpack, is easy to carry even in one hand, and always attracts attention due to its stylish appearance.
COMPONENTS OF HIGH QUALITY

Xiaomi aims to reach the maximum even in small things.The high-performance sixth generation processor from Intel, DDR4 and GDDR5 memory, the fast PCIe SSD drive, the discrete graphics card NVIDIA GeForce 940MX. Play powerful modern games, create and edit videos without any problems and delays. You no longer have to choose between portability and functionality.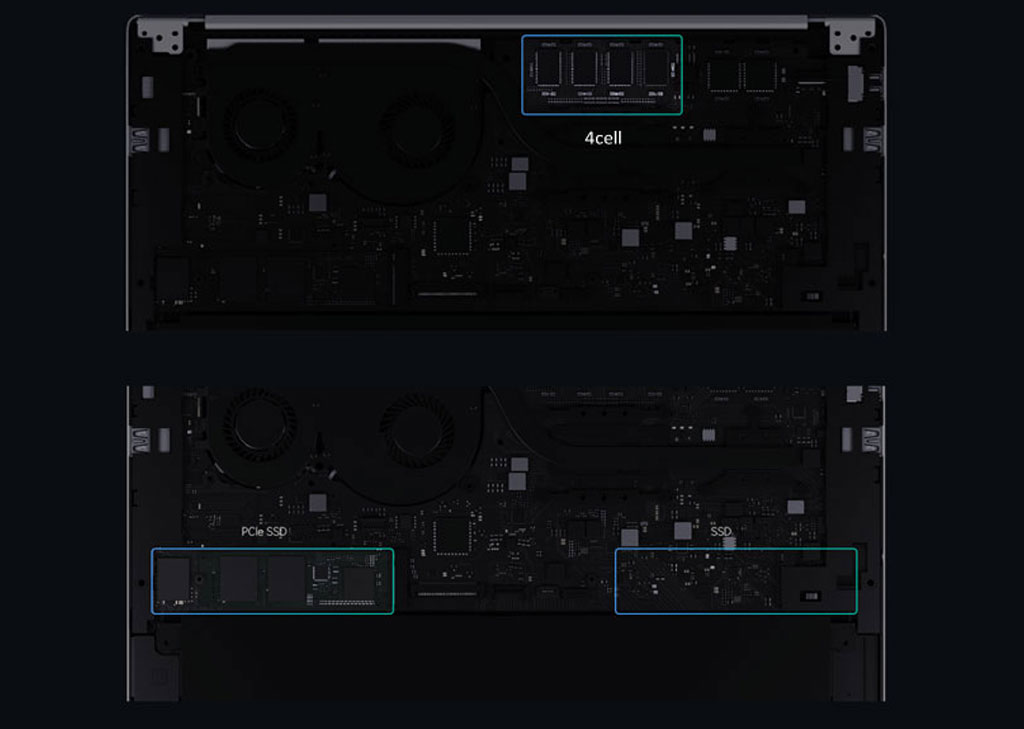 Several versions of the laptop to choose from — with 13.3″ and 12.5″ display
High-performance graphics cards — GeForce 940MX and Intel HD
Flagship processors of the sixth generation — Intel Core i5 and Intel Core m3
BRIGHT, REALISTIC GRAPHICS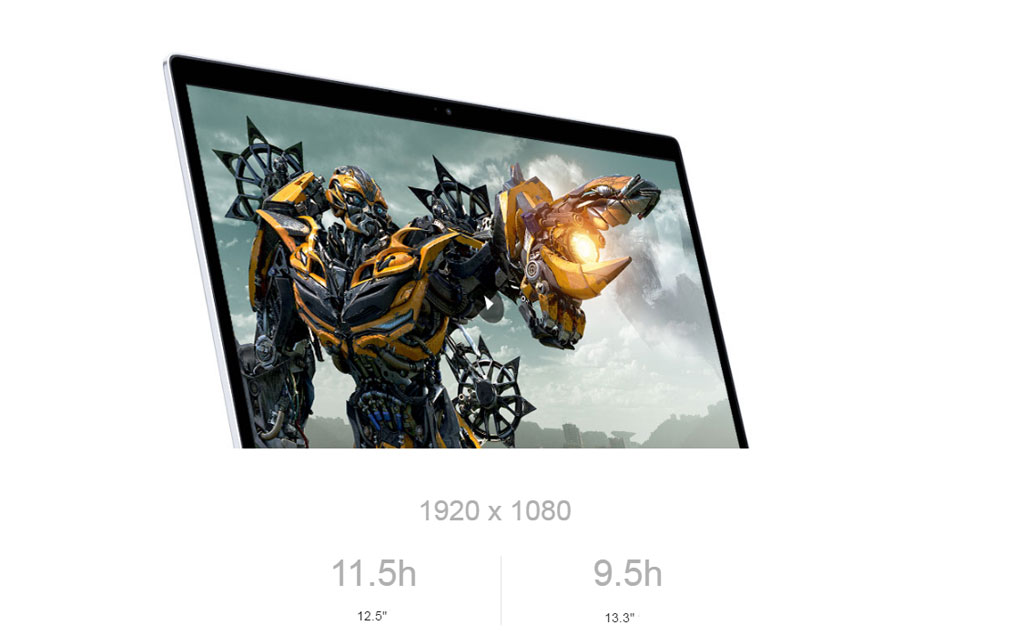 It's pretty rare to find a small laptop with a separate graphics card. The thin 13.3″ laptop from Xiaomi is equipped with a discrete graphics processor, which is responsible for the high-quality processing of images and 3D-games. Thanks to this the gaming performance is increased by 2.1 times. A realistic HD image and smooth animation effects will allow you to fully enjoy your favorite games.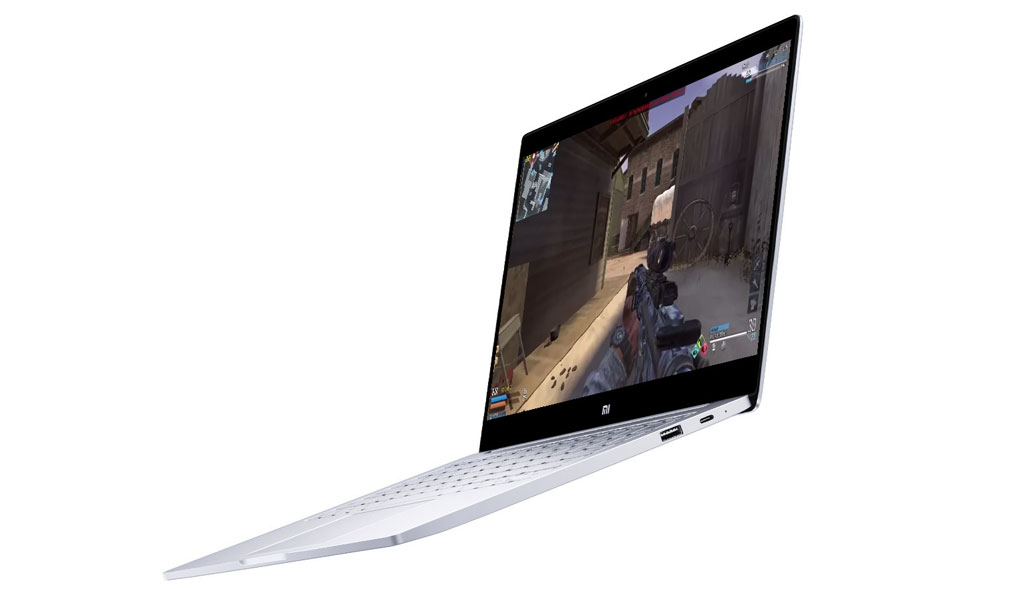 POWERFUL INTEL PROCESSORS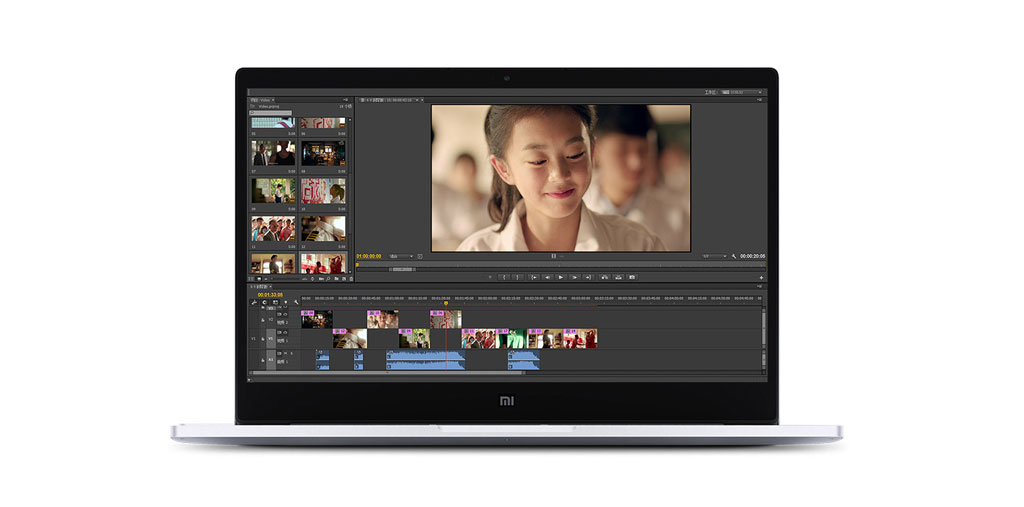 The sixth generation of Intel Core processors is faster by 18% compared with the previous, it has low power consumption and, at the same time, high performance, so you can view the video in 4K resolution without any delay. A 13.3″ version of the Mi Notebook Air comes with a powerful processor Intel Core i5, you can also choose a model with a 12.5″ display, which is equipped with more quiet Intel Core m3.

Clock frequency up to 2.7GHz
Intel Core i5 processor
GeForce 940MX
1GB GDDR5
FULL HD SCREEN & ULTRA THIN FRAME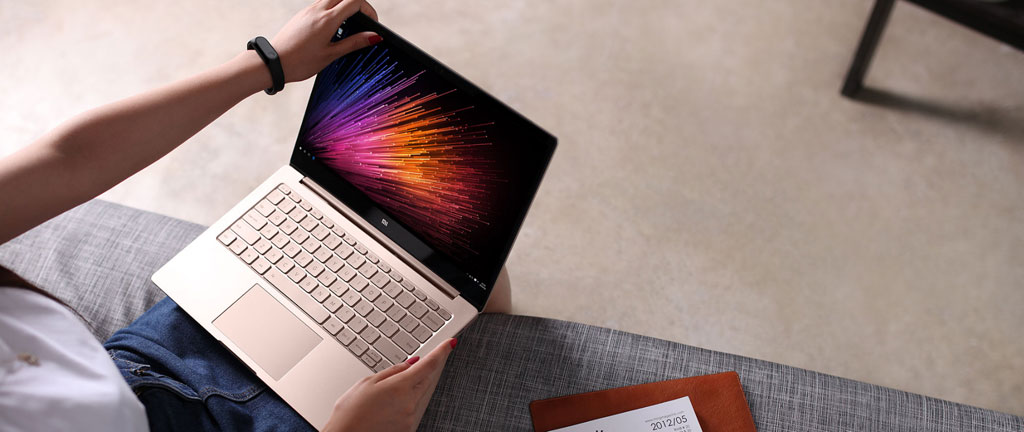 Her charming looks will pop out your eyes.The Mi Notebook Air screen has an ultra-thin frame with a width of only 5.59 mm, which in combination with the resolution of 1920×1080 makes an incredible effect, helping you to better focus on the image.
The protective glass is made of synthetic sapphire of high hardness — 7H on the Mohs scale, which makes the display scratch resistant.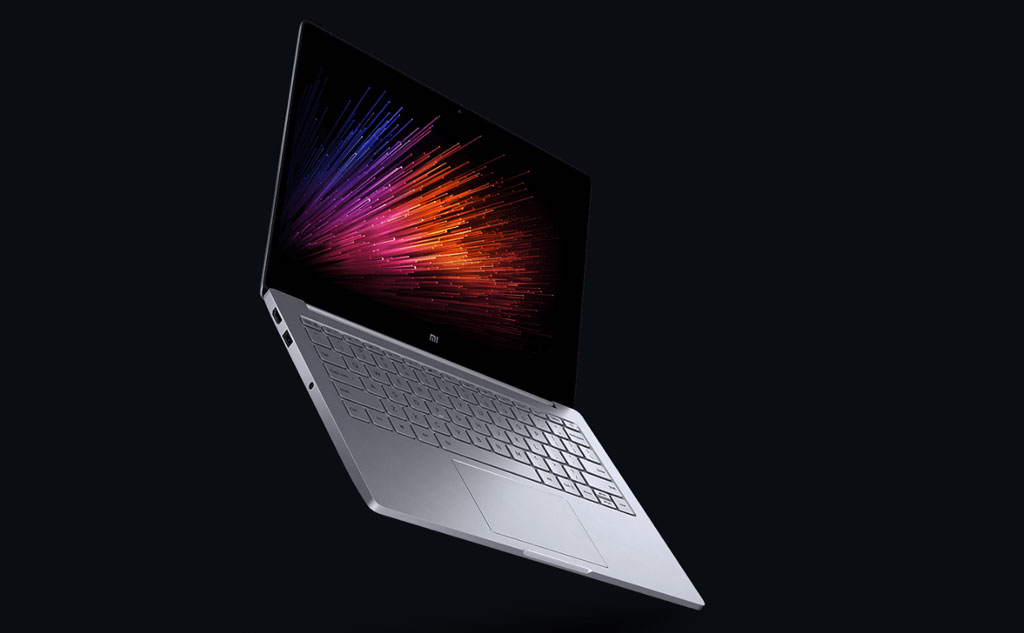 The special lamination technology reduces the thickness of the air gap between the display and the protective glass 4 times, whereby the probability of glare caused by light refraction is reduced.
ENJOY HIGH QUALITY IMAGE IN SUNLIGHT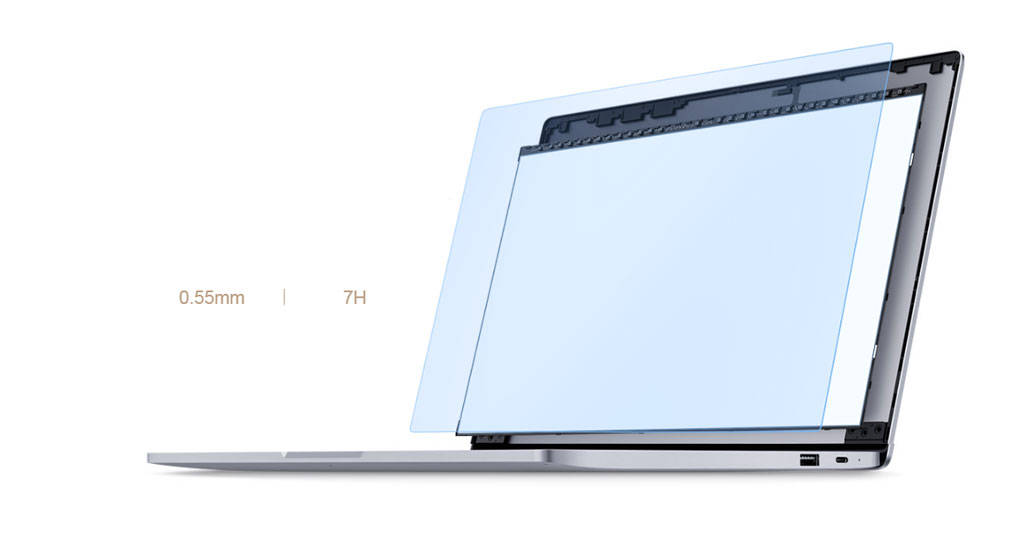 1920×1080 Full HD resolution
Sapphire protective glass
Ultra-narrow border of 5.59 mm
BATTERIES WITH HIGH ENERGY DENSITY

Talking about her capability, well ! you can get exhausted but she won't.Such a small notebook with so long battery life — it's not magic, it's science. To do this Xiaomi is using batteries with the high energy density of 578Wh / L, which makes the battery very lightweight and allows you to use the fast charging through the USB Type-C port. It is now possible to charge the laptop by 50% in just half an hour.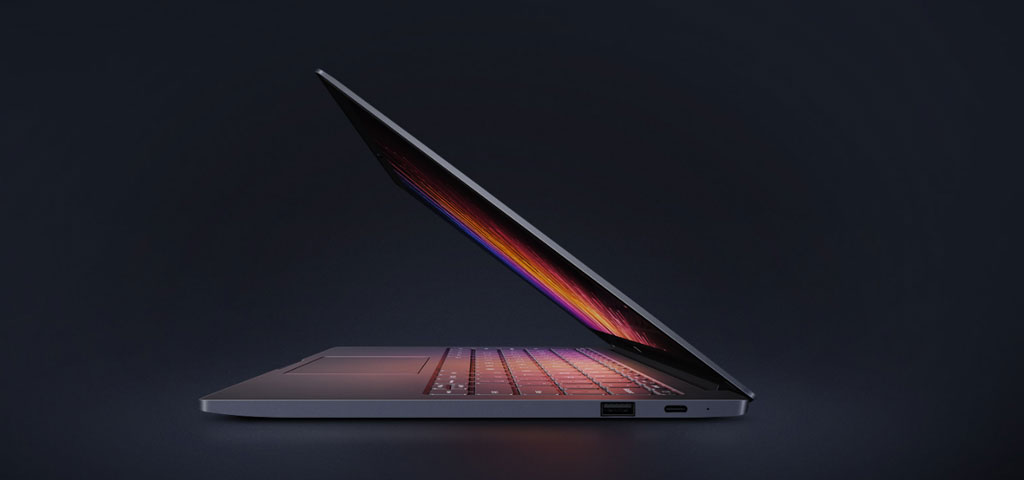 The battery life of 9.5 hours, fast charging. Mi Notebook Air is convenient to use anytime, anywhere — at home, on a walk or while traveling.
SURROUND SOUND FROM AUSTRIAN MANUFACTURER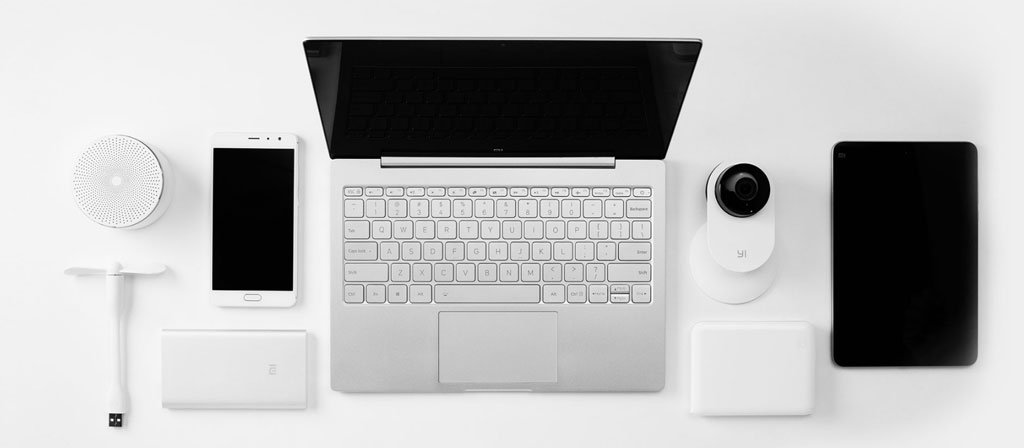 We know that you like to listen to music and watch movies directly on your laptop, so took care of the sound quality. In order to make the sound quality and clear, and the bass rich and powerful, in the device is equipped with speakers from the Austrian manufacturer AKG. Dolby Audio ™ Premium technology makes the sound more natural and balanced.
In short, this gals vocal chord are alive & kicking.
GET YOUR MI NOTEBOOK AIR HERE ! SHOP NOW
RICH INTERFACE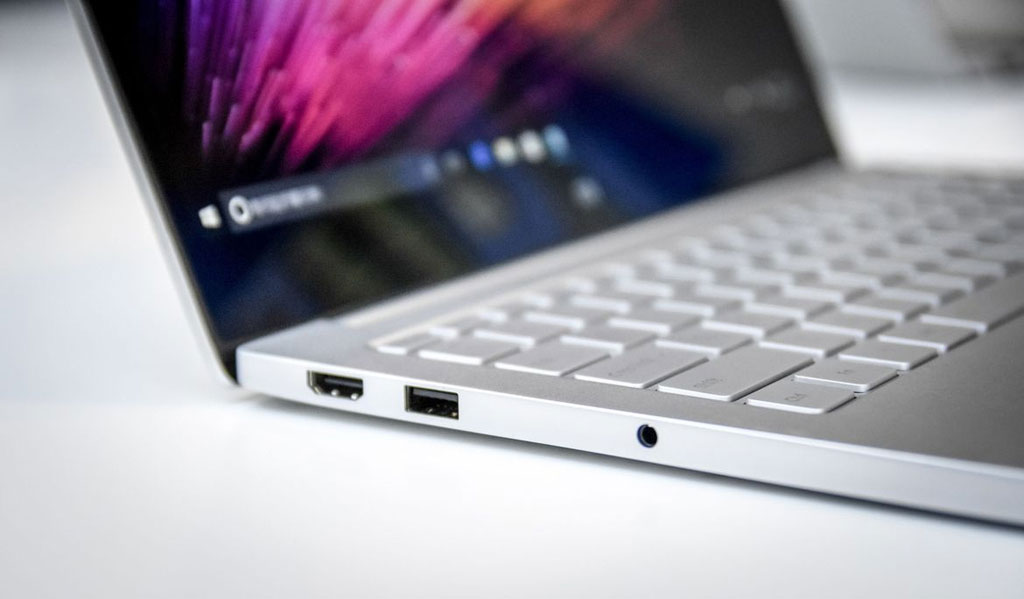 All the top models of the new generation laptops are using the USB Type-C ports, and the Mi Notebook Air is no exception. You can use it for your gadgets charging, data transmission, as well as for video output. In addition, the 13.3″ version of the Mi Notebook has an HDMI output, two USB 3.0 ports, and the 3.5 mm headphone jack. Such a variety of ports and outputs significantly expands your opportunities — for example, you can use the additional 4K display for work or entertainment.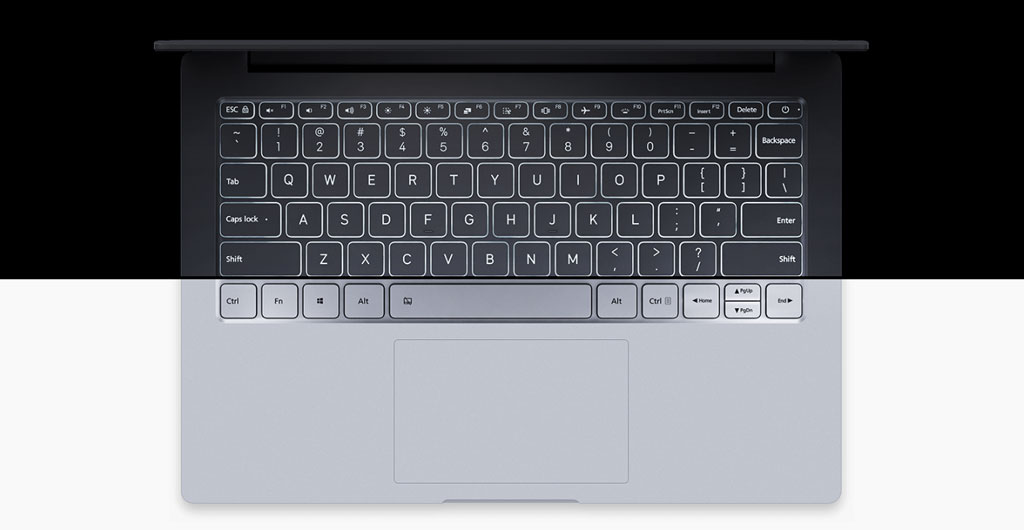 INTELLIGENT MULTIFUNCTIONAL ADAPTER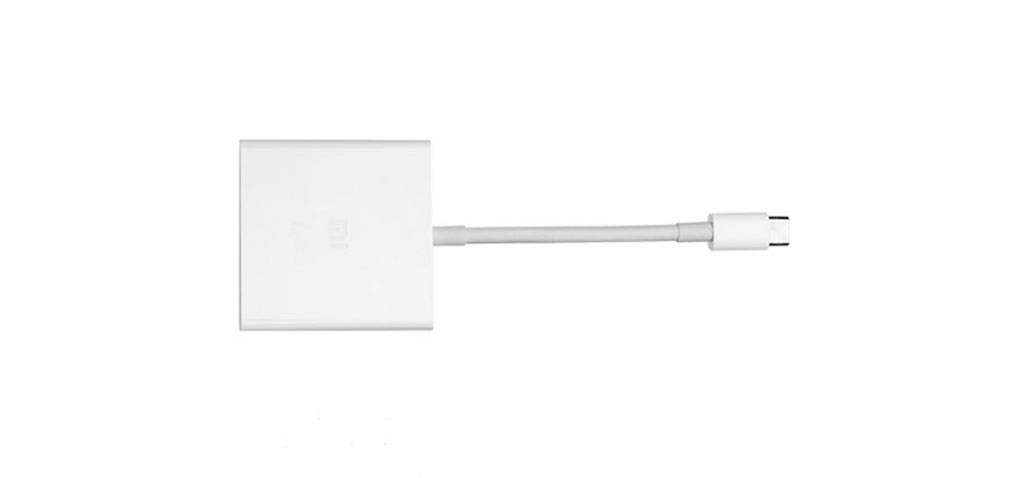 Don't bother about the accessories, she has all kinds of items.This adapter will allow you to connect to your laptop the external hard drives, USB-flash drives, printers, additional monitors, and all the other gadgets that are equipped with USB ports, but still do not have USB Type-C. With this multifunctional adapter from Xiaomi, you can simultaneously connect the HDMI-cable, the USB-device and the charger to your laptop.
INSTANT UNLOCK

The fastest way to unlock your laptop without entering a password is to use your Mi Band 2! Turn on your notebook, when the tracker is on your hand, and it will automatically unlock.
In addition to its compactness and high performance the Mi Notebook Air has a lot of innovative solutions, unlock using the bracelet is one of them.
GET YOUR MI NOTEBOOK AIR HERE ! SHOP NOW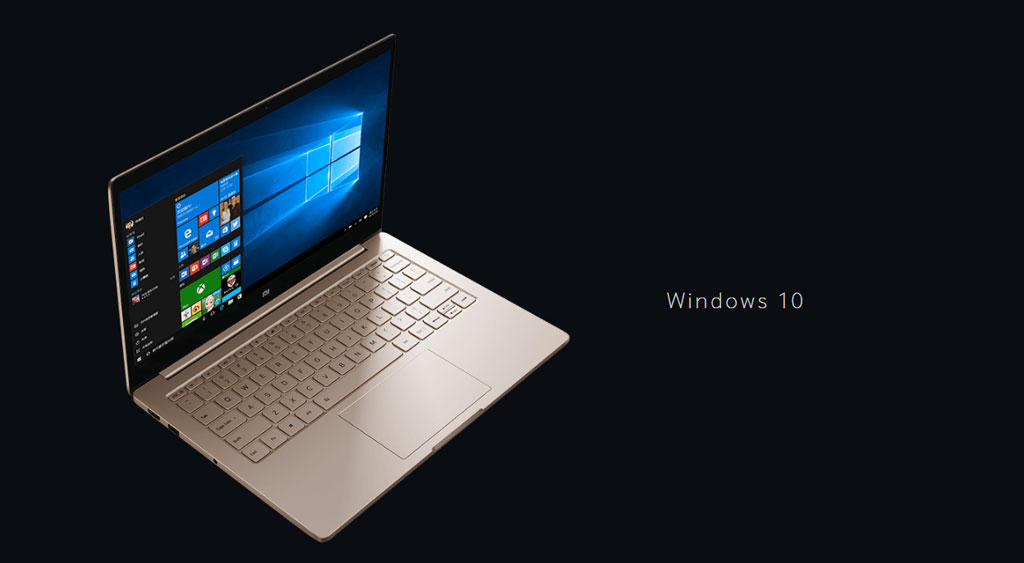 New generation GDDR5 memory
Modern PCIe SSD drives
Seamless screen, narrow 5,59 mm borders
Full-size keyboard
Multitouch
Dolby Advanced Edition surround sound
WiFi 2×2 — 2 times faster!
COMPACT & PORTABLE
As its quite visible that she is an image conscious, fashioinable & a gym freak.
Powerful, innovative, quiet laptop in the size of a magazine !
The weight of a little more than a kilogram, long battery life, broad functionality — thanks to this the Mi Notebook Air will become your indispensable assistant, which, moreover, can easily fit in your favorite bag or backpack.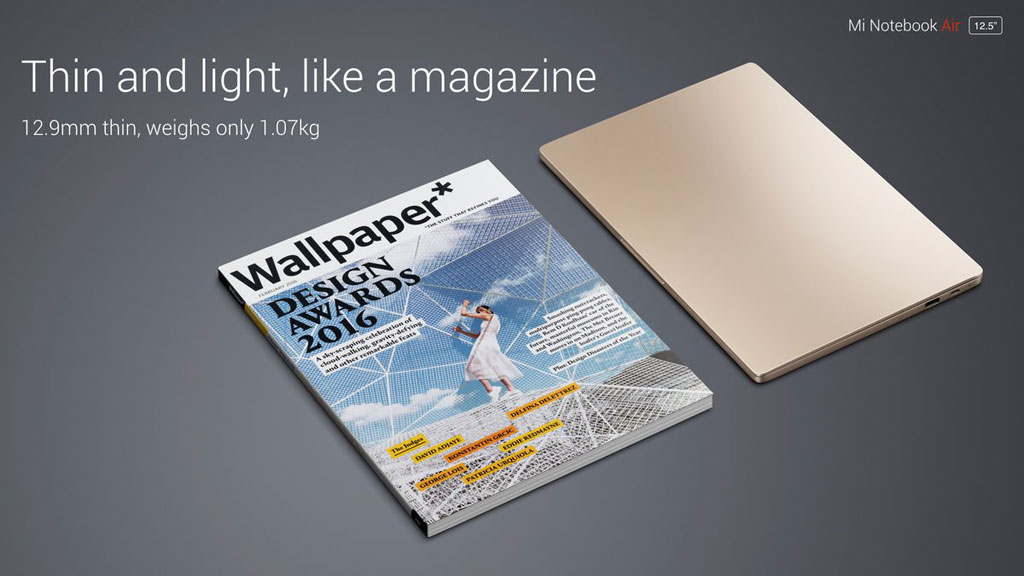 VERDICT
Now, Specs of this cutie say that she's gonna totally rock the market,as i am loving it.See, In this category & attractive price range, it seems quite lucrative.Online registration is already available on Amazon.com. You can also register from our site.

OK ! Lets go to our verdict....

Being really unbiased & considering its capabilities of handling really heavy & powerful games with amazing battery life, protective glass its a considerable option for gamers & youth who keep on roaming outside whole day or travel a lot.After the introduction of Dolby surround sound, & 2 times faster WiFi its a handy working partner for business purpose.
All in all ! In 8GB RAM category, Its a cool partner to hangout.



GET YOUR MI NOTEBOOK AIR HERE ! SHOP NOW