More than 25,000 people took part in London's Pride Parade on Saturday, a massive and successful march through central London that drew media focus, worldwide attention, and a lot of celebrities!
The parade is now in its 45th year of celebrating the LGBTQ community, and it went off without a hitch through the streets of central London, a testament to all of this year's participants and the police and city officials tasked with making things safe

.
London's Mayor, Sadiq Khan, said the parade was the biggest EVER, and the "best antidote" to the recent terrorism and tragedies that have blanketed England.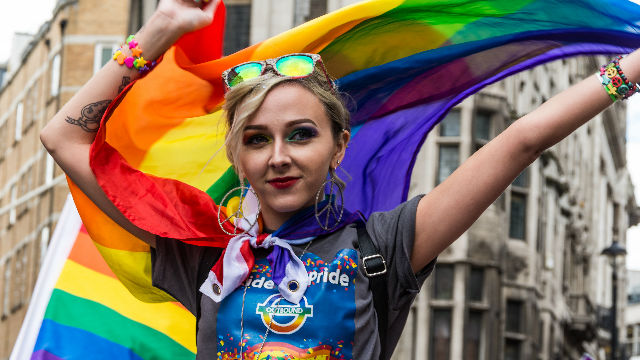 And celebs like Kendall Jenner and Bella Hadid joined in with the revelers, celebrating with matching rainbow cowboy hats (below)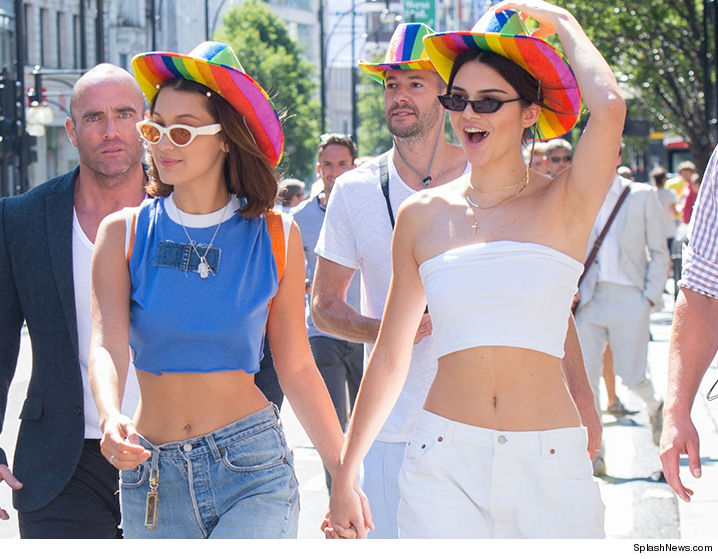 Not a bad look
But MUCH more importantly, it sounds like an AH-Mazing parade!!
Congrats to all on another phenomenal Pride event this year!!!